ACTS, People, Treasury
ACTS 2018 Summary
December 10, 2018
In collaboration with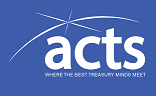 Time flies.
For ACTS and myself, it has been a memorable year 2018. We witnessed many changes and we have created many precedents.
ACTS AGM
We started the year with a change in our Presidency where I (probably the youngest President to date) took over from Damian  (our longest serving President). The handover during our AGM was an enjoyable night for our members, both current and previous. Fun is certainly an understatement.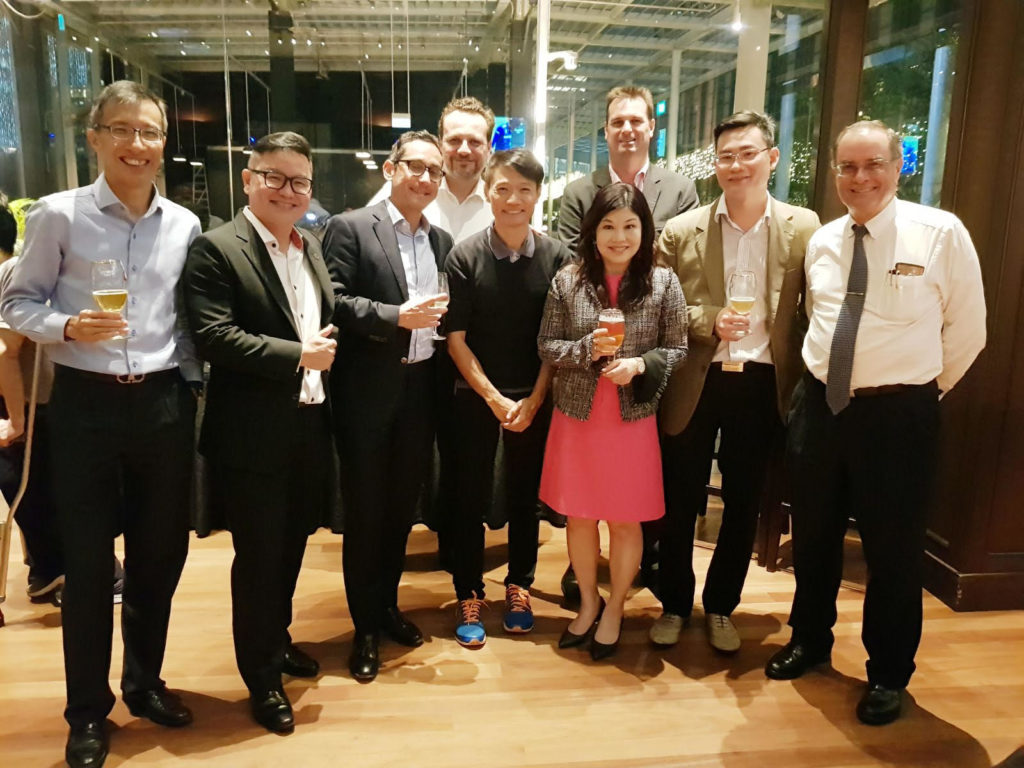 Women in Treasury & SCF Forum Asia
We continued with our partnership with Treasury Today and endorsed their highly successful Women in Treasury Asia in Singapore. The overwhelming response and growing attendance underscores the level of interest in the topic of diversity among our membership. The event was bursting not only in numbers but in the level of interaction and engagement too!
ACTS continued to partner Adaugeo Media in their returning Supply Chain Financing (SCF) Forum Asia 2018 that was held in National University of Singapore. We heard interesting presentations from Professors, Corporates, and service providers who shared their SCF journey and experiences. I had the chance to moderate a lively panel (that overran quite a little) with our ACTS members who gave their candid opinions and frank comments on the growing importance of SCF in their organisations.
ACTS is proud to be instrumental and voice of this growing interest in inclusiveness and diversity in our Corporate Treasury space and we are thrilled to be providing our members an excellent platform to connect with SCF experts and community.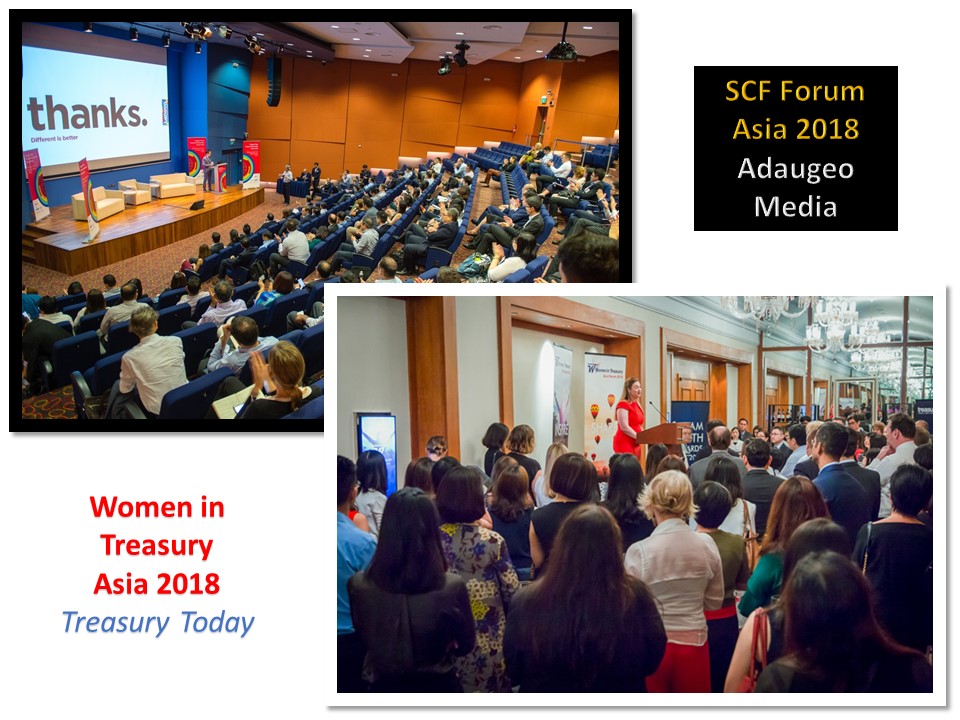 *Images courtesy of Treasury Today and Adaugeo Media
TECHINSG
In July, for the very first time, we partnered Singapore Fintech Association and successfully managed our first ACTS-run event TECHINSG 2018. We invited Professors (Prof Goh from NUS, Dr Rolph from SUTD), Consultants (Vishal from IBM, Andrew from Ignite Consulting) and Corporate Treasurers (Nyet from Cargill, Valerie from Lenovo), together with some of the top Fintechs (Patik from InstaRem, Julian from InvestaCrowd, Eddie from New Union), to share, discuss and connect in a startup incubator co-working space at 80RR.
We are indebted to the overwhelming support from our members, highly appreciative of the vibrant SFA community (Hock Lai, Daphne and all) and thankful to SWIFT (Stella, Guy and Rahul) who sponsored the event! The positive and encouraging feedback are both reassuring and affirmative of our renewed ACTS drive towards building networks and reaching out to the wider finance eco-system.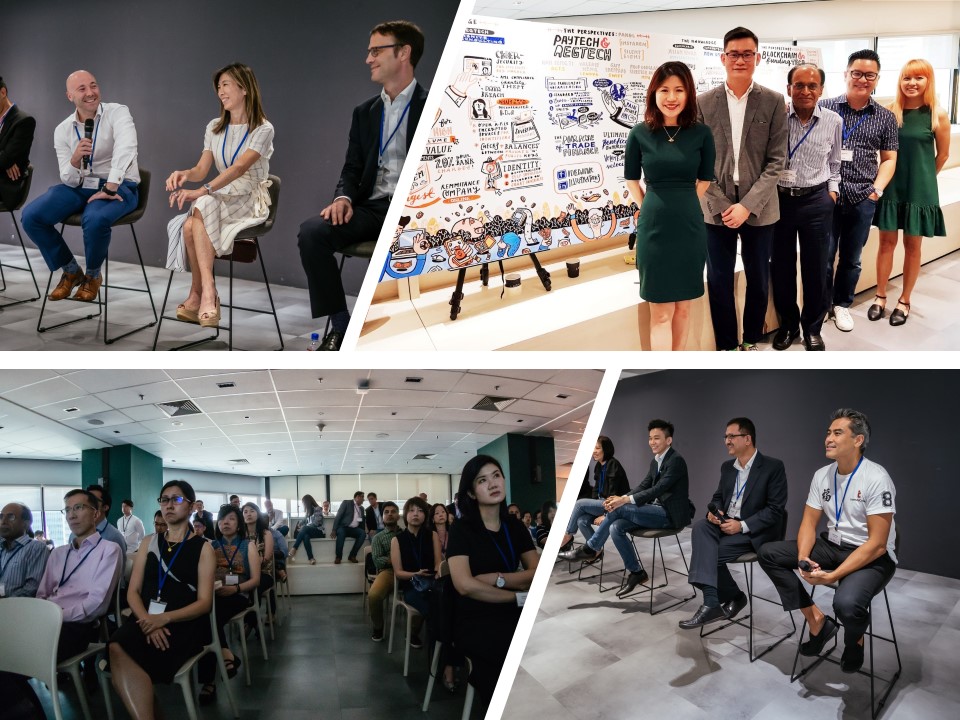 ACTS ATC Forum
Since 2014, ACTS has been partnering ATC for its annual ACTS ATC Treasury Forum. It has been an annual event where many of our members gather and many of whom have fond memories of. We still recall the keynote address by DBS CEO Piyush, the lively debates between EXCO members on multiple Corporate Treasury issues and the networking between many new faces and the usual names.
We thank ATC for their partnership and all our sponsors who have steadfastly supported our journey, without whom this successful yearly affair would never had happened. As part of ACTS drive to build on our past success and to further establish our association, we will relaunch our annual event in a new and exhilarating format.
I had the honor to deliver the opening address in 2018, which happened to be the last in our ACTS ATC Treasury Forum, but I promised it will not be my last delivery for our ACTS members and partners!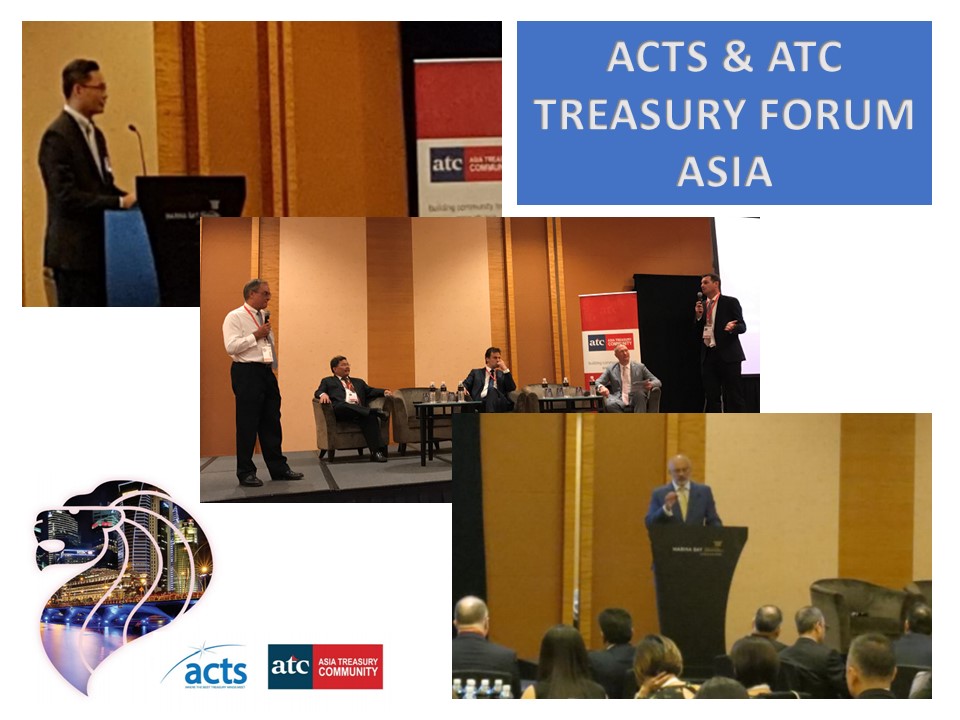 As I write, the EXCO and our committed partners and long time sponsors are firming up our plans for the new ACTS flagship event in Oct 2019. And I am looking forward to be announcing the confirmed agenda and full program in due time!
ACTS | ACT (UK)
Leveraging on our global connections, we organised a joint event with the Association of Corporate Treasurers (United Kingdom), or better known as ACT (UK), in Singapore that was graciously hosted by Clifford Chance (Paul  Landless and Tom England). The inaugural event co-organised by both ACTS and ACT (UK) was aptly named ACTS | ACT(UK) : Treasury Without Borders
Members from ACTS and ACT (UK) came together and discussed about the impacts of the impending end of LIBOR and the implications of Virtual Accounts. It was certainly a first for many of us, to speak candidly about the topics with members from both sell and buy sides and to mingle with members from two very similar associations. it was a joy working with Caroline Stockman and pleasure linking up with her members from ACT (UK)!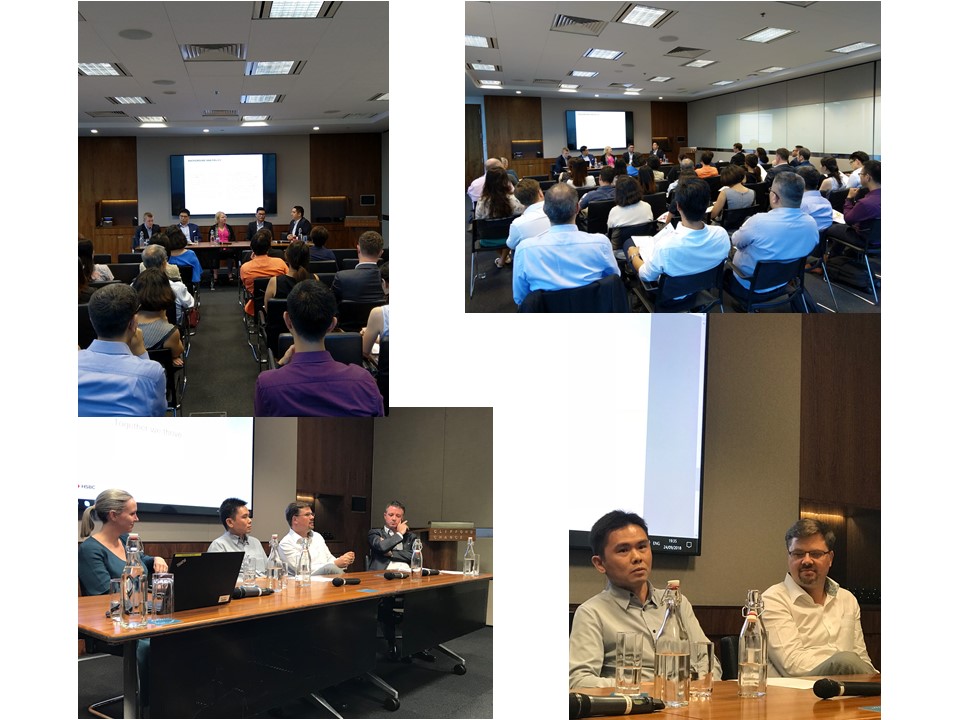 Universities and Students
Standing true to our spirit of inclusion, we reached out to the schools and where the EXCO and ACTS members gave lunchtime talks to budding students in Nanyang Technological University and Singapore University of Social Sciences sharing more about the Corporate Treasury profession.
We are encouraged by the level of enthusiasm from the students and are motivated to continue our journey to share and reach out to students and anyone else who is keen to learn more about Corporate Treasury and our work. It is our little way to give back to the community at large and to do our bit to nurture the next generation of future leaders in our industry!
ACTS 2019
We have been blessed with the luxury of being able to work with so many partners and through that, forging many meaningful long term relationships, while creating interesting events and value adding to our members who have been steadfastly supporting our work.
I (as the President) and the EXCO members ,who serve pro-bono, are deeply committed to our cause. We will remain true to our spirit of independence and continue to stay as a not-for-profit organisation.
It is not an easy feat - maintaining our buy side neutrality and retaining ownership on agendas while balancing our books and financing our activities.
We will continue to strive to retain that balance, and we will strive to preserve our ACTS's independent, neutral and inclusive position. We will continue to create enriching events and meaningful agendas for our members. 
In 2019, we aim to serve our members better, we want to create opportunities for them to link up to the whole finance eco-system (be it Banking and Financial Institutions, Financial Services and Consultancies, Lawyers, Accountants, Fintechs, Schools and Students).
In our 2019 flagship event, we hope to achieve all these. Bear with me, while the EXCO is finalising the details with our partners and sponsors.
Members, partners and friends, continue to join us, support us, connect with us in our journey to 2019!