ACTS, FinTech, Treasury
TechInSG V2.0 18 July 2019
June 11, 2019
In Collaboration With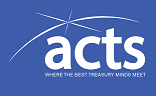 We are proud to be back together with Singapore Fintech Association (SFA) and SWIFT for the second year of TechInSG event. This year we are even delighted to be partnering National Trades Union Congress (NTUC) and holding the event at the NTUC Centre on 1 Marina Boulevard.
Last year, we spoke about  Paytech,  Regtech, Blockchain and Funding Tech Solutions. Although it was our first time organising an event ourselves, and the first time we were speaking about sexy Fintech at a trendy startup venue, it was a success. Our members turned out in almost full force, members from SFA joined us and we were delighted with the interaction, networking and sharing between professionals across different industries.
That is why we are bringing it back in 2019!
What is TechInSG V2.0 about?
TechInSG 2.0 will be organised as a mini-conference style jointly organized by Singapore Fintech Association (SFA) and Association of Corporate Treasurers Singapore (ACTS), and supported by NTUC and sponsored by SWIFT.
There will be 4 fireside chats,
Fireside Chat 1 – Payment Trends Spotlight – GPi by SWIFT
Fireside Chat 2 – RegTech : KYC Central Depository - Chasing the Impossible?
Fireside Chat 3 – Networked Trade Platform (NTP) by Singapore Customs
Fireside Chat 4 – Robotic Process Automation (RPA) & Artificial Intelligence (AI)
And this year we are honored to be supported by the NTUC. It is with great delight that ACTS's work is being recognised by our members, partners, sponsors and also parties that are beyond our usual spheres of contact.
Mr Patrick Tay who is the Assistant Secretary General at the National Trades Union Congress comments, "The labour movement supports such platforms to allow joint sharing, joint learning and joint collaboration to bring everyone in this exciting sphere together to gain new knowledge and insights."
We thank Mr Patrick for his very kind words, and we also thank all our members, partners and sponsors for making all of these happen and a success.
Watch this space, we will be sharing the details of the TechInSG V2.0 soon.