People, Professors
Chat with the Professor: Goh Puay Guan Associate Professor National University of Singapore
Chat with the Professor: Goh Puay Guan Associate Professor National University of Singapore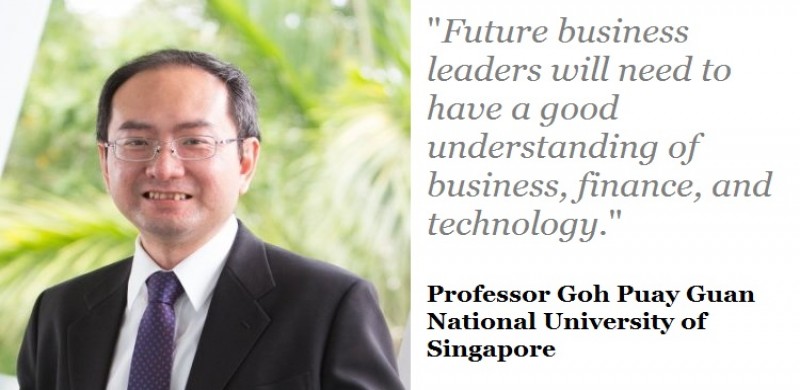 Chat with the Professor: Goh Puay Guan Associate Professor National University of Singapore
We got the chance to speak to Prof Goh Puay Guan, who teaches at both the School of Continuing and Lifelong Education, and NUS Business School.  
Prof Goh is the author of the book titled "Supply Chain Management: A Concise Guide" and has been an active partner with the organisation of the Supply Chain Finance Asia Forum for the past two years.
In his affable and approachable manner, he shares with us his interesting views and his years of valuable experience in the Supply Chain Management industry.
TFA Geeks: Hi Prof, it is indeed a privilege speaking to you in spite of your busy schedule. We understand that you are very passionate about Supply Chain Management and has written many articles and published books on the subject. We have heard and enjoyed your engaging presentation about the "changing macroeconomic landscape and its impact on Supply Chain Finance" during the Supply Chain Finance Asia Forum. First of all, why are you so passionate about Supply Chain Management and Finance?
Prof Goh: On a broader basis I have always been interested in corporate strategy and how companies prepare and adapt for the long term while maintaining and growing profitability in the short term.  Supply chain management is very much a part of this whole process of corporate evolution – in creating new manufacturing hubs, entering new markets, and digitalization of products and services. Having been involved in investments and running P&L for many years, I also see the finance side of things. I am excited by being able to develop partnerships, close a good investment opportunity, and to see an investment come out well.  
TFA Geeks: You have an accomplished working CV, having worked in numerous big corporations and had won awards and accolades for your work in this field. What made you decide to teach and give back to the students?
Prof Goh: I have been teaching part time for a number of years and it has always been fulfilling for me while doing the corporate work. I don't see teaching full time right now as giving back to the students.
My students are mostly working adults with many years of experience, I also gain from the interaction with them.  At the same time, I maintain close links with the industry and engage with corporations in multiple ways. These are my contributions to the professional and academic fields.
TFA Geeks: In recent years, we have seen technology improving tremendously and witnessed several game changing technology like Distributed Ledger Technology, Blockchain, Fintechs being tested and some implemented globally. In your opinion, do you think Technology is a game changer for the industry or it is a catalyst to change mindsets and practices of the major players?
Prof Goh: Both. Certain technology innovations such as Alipay or Wechat Pay are potentially game changers to the traditional banking and credit card payment systems. Major players have advantages too, they possess deep pockets and the customer network with which to experiment and try new technologies.
We are likely to see two tracks; one - an Amazon track where disrupters grow big and become mainstream Fortune 500 in their own right; and two - a Walmart track where established players take on new innovations and incorporate these effectively into their own core offerings.  
TFA Geeks: As an educator and practitioner of Supply Chain Management, what are the key traits that you deemed crucial for one to succeed in the industry?
Prof Goh: In general, these are probably the same traits which are required to succeed in any industry like leadership capabilities, openness to new ideas, and ability to adapt to changing circumstances.
More specifically, to succeed in supply chain management it requires both business and analytical skills. With trends like e-commerce, data analytics, internet of things, AI, blockchain etc, we need to understand both business and technology and to know where our gaps are and how to plug in those gaps.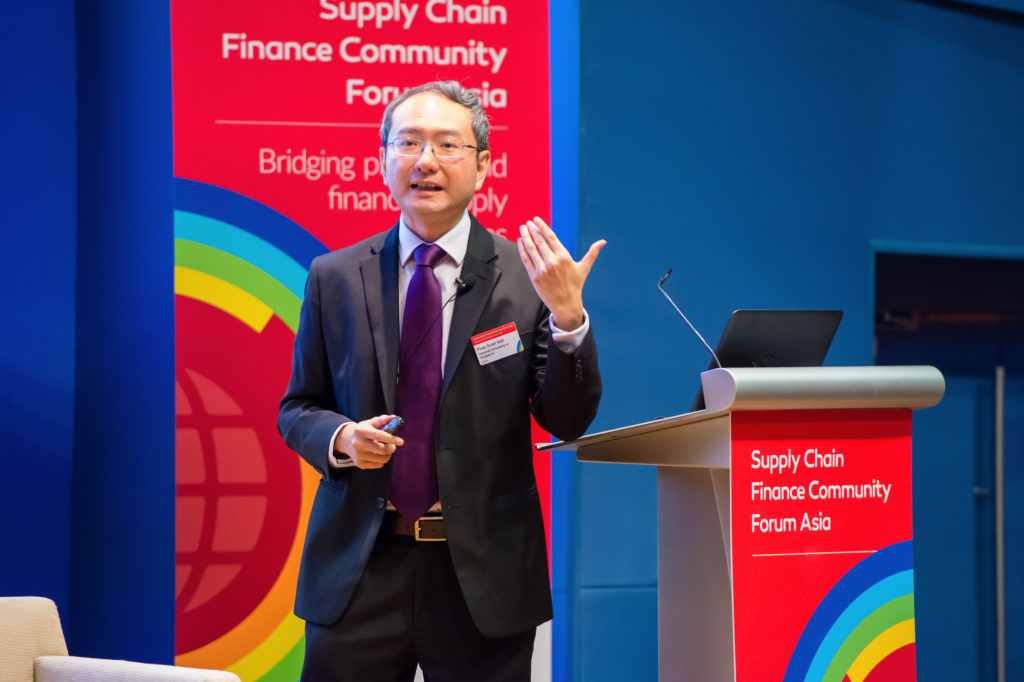 TFA Geeks: Supply Chain Finance and Supply Chain Management, are they the same or are they worlds apart? We have discussed this in the SCF Asia Forum, who in your opinion should own the Supply Chain Finance department in a corporate setting? Don't you worry about my stance as a Corporate Treasurer, it will be great to hear your candid views and considerations.
Prof Goh: Interesting question, I think it depends on how organizations are structured; there is probably not one right answer or one right way. It is like asking who owns procurement – is it under finance or under supply chain or a standalone function
Generally, I would say that it depends on what are the key business drivers of profitability and how the functions relate to it. How important is cash management? How important is reducing overall procurement cost?  Not forgetting that in supply chain financing there is an interest cost (even if you push it to your supplier, it would come back fully or partially in some form). So the question might be, what do you need the cash flow for, what do you get out of that extra cash flow, and is this worth the implied interest cost. That might help determine which department drives the function.
TFA Geeks: Singapore is a hub for many things related to Supply Chain, we are one of the busiest shipping ports, airport and finance centre. Is there anything else, that Singapore can do better to further our position in the Supply Chain Management and Finance industry?
Prof Goh: There is a network effect in supply chain, logistics, and finance. When players are linked and clustered together, the sum is greater than the parts and there is less incentive for companies to leave the ecosystem. There are collective benefits to be reaped by being part of an ecosystem.
In Singapore, we are already strong in the three flows of supply chain – the physical flow (manufacturing and logistics), the information flow (technology and IT) and cash flow (finance). Linking these flows more strongly could further increase our network economy. I am very excited to be part of the developments in Singapore.
TFA Geeks: Why do you think the take up rate for Supply Chain Finance is much lower than Supply Chain Management in Corporations? Should we change this? What can be done to improve this situation?
Prof Goh: The integrated supply chain function itself has only grown in the last decade or so as companies realize they need to have a cross-functional view and management of processes. Once more people start to realize that supply chain finance can contribute to the growth or profitability of the company, for example by freeing up cash flow for business expansion, this would naturally become more important. Raising awareness and engaging corporations via events like the Supply Chain Finance Asia Forum is one of the ways.
TFA Geeks: What advice would you give a student who is deciding on his/her career?
Prof Goh: Future business leaders will need to have a good understanding of business, finance, and technology. These worlds may be somewhat different but are converging nonetheless as technology permeates companies and transforms industries. Spend time in these different but converging worlds to understand their language. When you go to work, couple that technology and business understanding with an experience of regional and global operating environments.