Business, Investments
Spotify Direct Listing IPO – Who's the real winner?
Spotify Direct Listing IPO – Who's the real winner?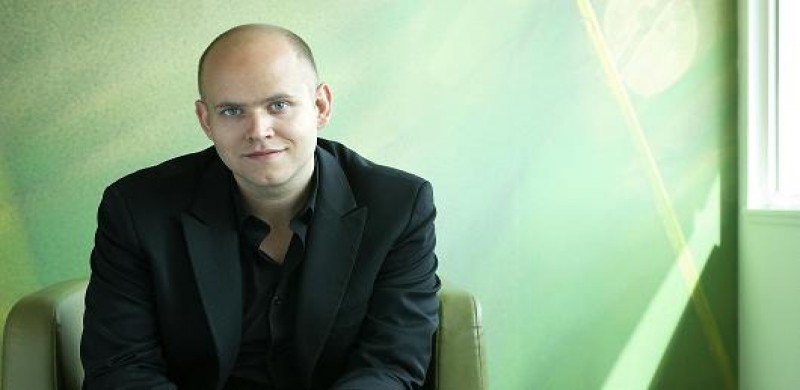 On 3 April 2018, digital music giant, Spotify, went public in an unconventional way – direct listing on the NYSE without the usual fanfare. For one, no investment banks were involved in the listing process. And two, strangely, no new shares were issued and no new cash was raised. Instead, all existing shares were listed directly on exchange for open trading with retail investors.
Much has been discussed about this unusual tactic of direct listing. The common argument is that a traditional IPO costs too much. And typically, in the build up to the IPO, there will be roadshows and talks with big players like institutional investors. For Spotify, there was none of the usual fanfare – in fact, Spotify argues that there was no need for it because "investors were familiar with the company and what it does." In short, there will be no hefty bank fees, no lock-up period, no roadshows for Spotify IPO.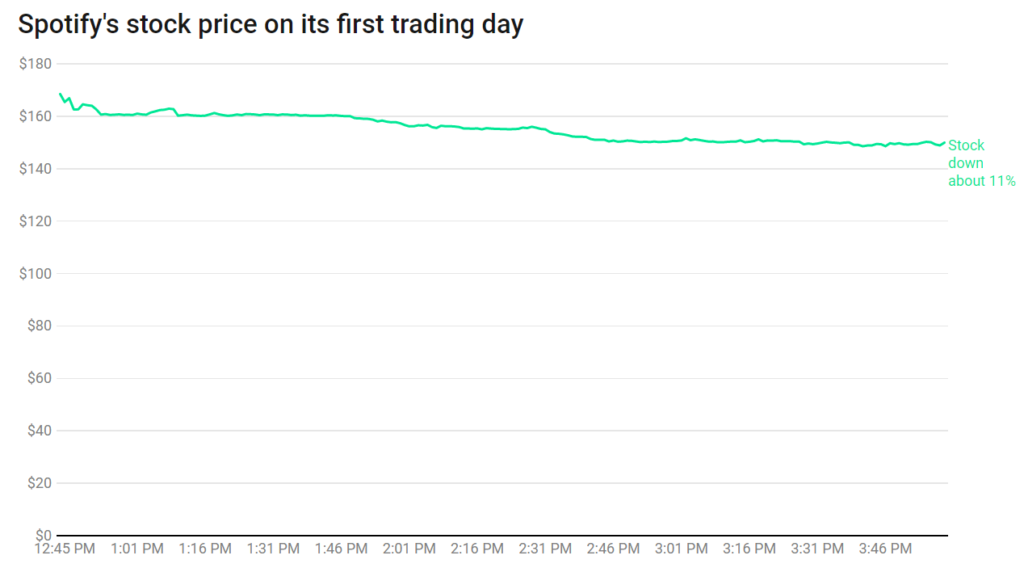 And on the day of IPO, Spotify's first day of trading ended up surprisingly normal. The stock did not fluctuate wildly, as some might have worried. The stock price opened at about $167 per share and was trading at about $149, down by about 10%, by Tuesday afternoon. There was no usual 'pop' in stock price like the conventional IPOs, but really who cares? Spotify is now valued at $26.5 billion market cap, which is about 13% up from the private market trading prior to IPO.
But what's strange is that there is no bell-ringing ceremony or celebration by Spotify employees to cheer from the floor. Think about it. in this IPO, no cash was raised, which means that Spotify didn't need additional cash for their operations. Spotify explains that its direct listing is a way to let ordinary investors bet on its growth, which is in line with its ethos of democratizing the distribution of music.
Is Spotify really better off after IPO?
My view is that Spotify is in a worse position after IPO than before. Other tech companies like Alibaba and Facebook have raised 21 billion and 16 billion USD when they went public. Spotify has never made a profit, and does not raise a single cent through this IPO. This means that Spotify can now only rely on its current cash and operations to fund its growth, and the only way to do so is to be more efficient or to raise prices. 
Secondly when Spotify is listed, it needs to be subject to all the rules and regulations required of a public-listed company. Compliance costs are not cheap. Management time needs to be spent addressing managing shareholders' concerns. Spotify is now less free to do what it wants, because now there is more transparency in its actions and it is subject to media, analyst and shareholder scrutiny.
So, this begs the question of why Spotify will want to go public in the first place when it has no intention of raising cash. There are some possible reasons we can think of. Maybe some of its current private investors are thinking of cashing out? But if that is the case, does it mean that they know something that we ordinary individual investors do not? Are they skeptical of the long-term potential and growth promised by Spotify?
Or perhaps, another possible reason is that the company was 'forced' to IPO. Recode reports that Spotify shareholders held convertible debt notes that entitled them to more and more shares if Spotify delayed its public listing. Thus possibly, Spotify was pressured to IPO because of the deadline set by its debtholders.
I havn't fully analyzed the financials of Spotify, but I am skeptical of the long-term growth promised by Spotify. Already, Sony has cashed in and made a handsome profit of its Spotify shares, bringing in a gain of 260 million USD. Others have not disclosed any sale yet, but it is clear that the real winners of this IPO are Spotify's existing private investors, not Spotify or new investors like you and me.