Cryptocurrencies, Investments
Kim fired an ICBM and Bitcoin soared like a rocket breaking US$10,000
Kim fired an ICBM and Bitcoin soared like a rocket breaking US$10,000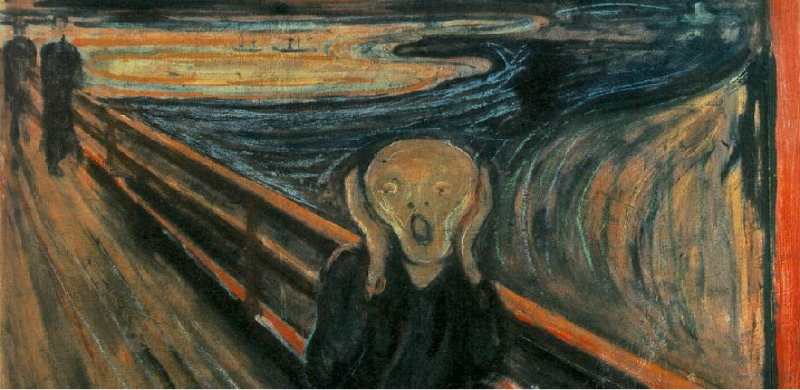 North Korea Kim fired an ICBM (Intercontinental Ballistic Missile)
While the world is at asleep, North Korea test fired an ICBM, according to KCNA this is the"most powerful missile" and it reached the highest altitude ever in North Korea's recent series of tests. CNN has a nice graphic detailing the trajectory of the latest missile test. What followed were the usual round of condemnation from Leaders around the world, with President Donald Trump quoted that "we will take care" and Japan's Prime Minister Abe stressing the need for greater International unity against North Korea further.
Not only that, North Korea declared that it has the capabilities to strike any parts of America and that North Korea is now a complete nuclear state! Surprisingly, this was confirmed by US Defense Secretary James Mattis who warns that North Korea can now "hit everywhere in the world."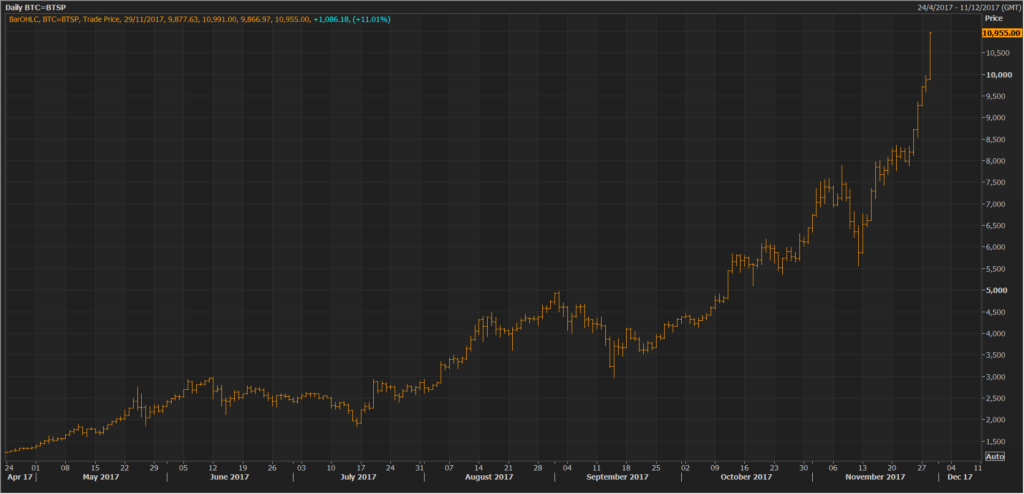 Bitcoin soared like a rocket breaking US$10,000
Almost seemingly behaving synchronously with the North Korea missile test, Bitcoin soared like a rocket breaking the US$10,000 barrier on 28 Nov 2017, the same day North Korea fired its most powerful missile.
It is as if the world now identifies Bitcoin as the global safe haven asset.
Interestingly, even with all these ruckus and doomsday like scenario, The traditional safe haven Gold remain relatively muted trading at below US$1,300 levels. The risk-on risk-off currency pair of USDJPY hovered around 111-112 levels.
Only the new kid on the block, Bitcoin skyrocketed as though folks were panicking and picking up whatever bits and pieces that they could lay their hands on!
What has changed?
Have the world financial markets changed? Have the players changed? Have the rules of the game changed?
Or are we witnessing another classic boom and bust cycle of the too-good-to-be-true darling of the speculative markets?
Animal spirits coined by John Maynard Keynes father of Keynesian Economics is by far the best descriptive term I can think of for Bitcoin and the mania around Cryptocurrencies.
Proponents of Bitcoin and Cryptocurrencies are espousing the virtues of the virtual currencies over traditional fiat money. Even Christine Lagarde Managing Director of the International Monetary Fund (IMF) reckons that the Cryptos are not a force to be reckoned with.
I know some say that I sound like a broken record or sore investor who had missed out the greatest trade in 2017. Like I always say, I am nothing but a student of the markets. Allow me to share this quote from an article in 2013 on Bitcoin,
"Blind trust in the people behind Bitcoin may turn out to be no more sensible than blind trust in the U.S. government, and quite possibly less so. … History provides plenty of reasons to suspect that private money is unlikely to work. Maybe this time is different. Usually it's not."
If one had invested $1,000 in Bitcoin in Nov 2013 and held it till now, he would have gotten an incredible 10X returns. I'm not too sure if one continues to hold it beyond Nov 2017, will he get a similar impressive return. Or will he even get a positive return or any meaningful money back.
What do you reckon?