Cryptocurrencies, Investments
Top 1 Reason why I will not buy Bitcoin from here
Top 1 Reason why I will not buy Bitcoin from here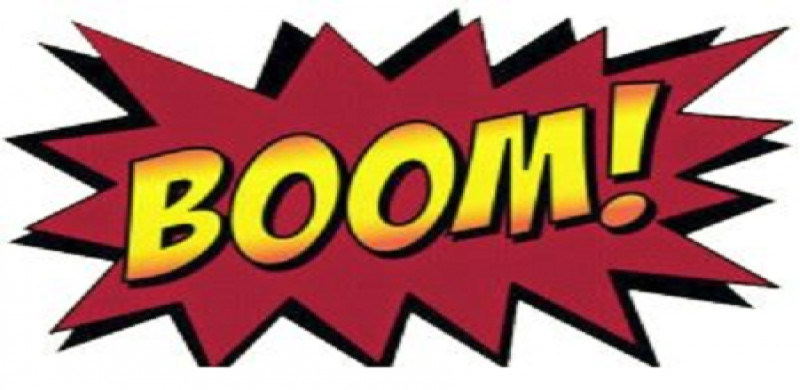 Yes, I know I was wrong about Bitcoin since long ago.
It has been about a month since I last  wrote on Bitcoin and the other Cryptocurrencies. Within that timeframe, it surged past all historical highs (however short it might be), punched through the resistance and printed and registered new multiple highs. As of now, it retraced slightly after reaching a high of US$7,888 on 8th Nov 2017. 
Are you 5,000% richer from Jan 2015 to Nov 2017?
The chart shows how one could have made 50 times his/her money within 3 years. (Do not rub your eyes, and this is no typo of mine)
Had you bought Bitcoin on 18 Jan 2015 at USD 152.40, parked it in your e-trading account and forgotten about it. And in Nov 2017, after reading about the hypes of Bitcoin, you started to recall about that obsure e-trading account that somehow held a Bitcoin of yours, and you managed to login (after multiple password resets) voila… that Bitcoin is now worth USD 7,888 (albeit slightly lower now). 
Congrats if that happened to you, but if it didn't, perhaps you can take comfort that it did not happen to me neither. 🙂
Top 1 reason why you should not buy Bitcoin from here.
My dear friend Dick espoused the virtues of the virtual currencies. And I'm pretty sure he made some serious money from it too.
I'm not green with envy, nor am I headstrong and stubborn. 
I just cannot see why this will continue, and how it can continue further. I am nothing but a student of the markets, and I do recall many similar charts and instances of great booms and busts.
Forget about Tulips. Remember Shanghai?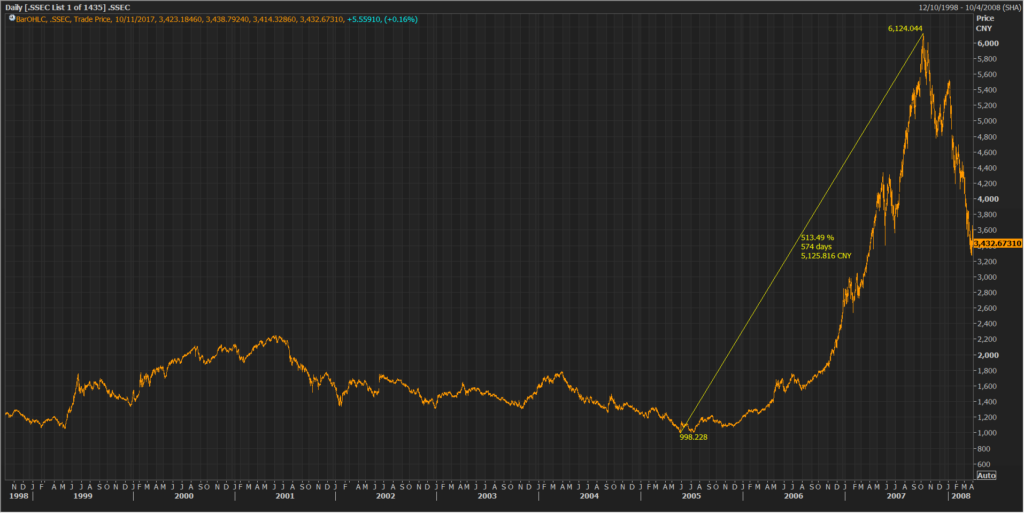 This was the chart of the Shanghai C Index from 2005 to 2007. It went from CNY 998 in Jun 2005 to hit CNY 6,124 in Oct 2007.
The market was red hot back in 2005. Everyone from CEOs to Taxi Drivers were talking about how great China's economy was and how great Chinese companies were going to be.
And it all came tumbling down.
After peaking at 6,124 in Oct 2007, it came tumbling down in the next 12 months before bottoming at 1,664 in Oct 2008.
Many reasons were attributed to this crash, Financial Crisis, Hot Money, Loose Monetary Conditions, etc, but many failed to hit one main point - Irrationality.
If you were to compare the Bitcoin astronomical ascent and that of Shanghai's C Index during the 2005 to 2007, it does not takes a genius nor a PhD in Quantitative Finance to note the similarities of the gradients. 
Both are just phenomenally crazily steep!
With great ascent, comes great crashes. Do not say that you have not been warned.