ACTS, People, Treasury
ACTS Talk at Nanyang Business School - The Career of a Corporate Treasurer
October 08, 2018
In collaboration with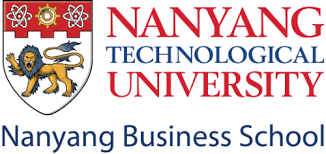 ACTS Talk at Nanyang Business School - The Career of a Corporate Treasurer
In our previous post, we shared about our ambitions to connect our members to areas beyond but relevant to their usual and normal work.
We want to connect the dots in the financial eco-system.
This week, we are proud to announce our collaboration with the Nanyang Business School (NBS). We are honored to be invited to the school for a session for the students, where our practicing Corporate Treasurers will be sharing their experiences and advice to aspiring students who wish to join or know more about the Corporate Treasury world.
We spoke to Mr Goh Seng Ti, General Manager Finance & Administration, Isuzu Motors Asia, Ms Felicia Foong, Regional Treasurer at Nestle Treasury Center Asia Pacific and Ms Sonia Clifton Bligh, Head of Regional Treasury Centre, Johnson and Johnson to get a sneak preview of their sharing session that will be held on the 19th October 2018 on NBS campus.
Coincidentally, Seng Ti is our President and both Felicia and Sonia are our EXCO members.
Mr Goh Seng Ti, President of ACTS and
General Manager Finance & Administration, Isuzu Motors Asia
Ask any undergraduate if they have heard and if they know about the life of a Corporate Treasury, the likely odds are that they might have heard about it somewhere, but most likely are pretty clueless or have vague understanding about the roles and responsibilities in the profession.
The Corporate Treasury appears to be an arcane and fuzzy term for many students. In fact, many working professionals who are in non-related work can be equally clueless. Some people might not even know that such a job exist or mistake us with Bankers!
In a way, we are rather unique and can appear to be secretive or closed. In ACTS alone, we have about 180 members representing around 80 different companies. The total number of Corporate Treasury professionals in Singapore are probably not too far off from our numbers. We are definitely not as many as the Chartered Accountants, or as high profile as the Corporate or Investment Bankers - but the roles that we play in a Corporate setting is relatively important.
Usually, the Treasury department are found in large global multi national corporations (MNCs), though some might exist in smaller setups. The typical Corporate Treasurer has a mandate from the Board to manage the company's financial risks from FX, Interest Rates, Commodities, Cash & Liquidity, Counterparty, Credit to IT. Increasingly, with global financial markets getting more complicated and companies venturing into different jurisdictions and attracting different risks exposures, the views and skills of the Corporate Treasurer are being highly sought after by the Board and Senior Management.
We are taking this opportunity to raise our profile, to allow more to understand about our profession and the daily life of a Corporate Treasurer. We are aware that many students and undergraduates are eager to know what it takes to join us, and likewise we are keen to share our experiences and expectations.
We are keen to reach out to the students who aspire to be a Corporate Treasurer and join us in our unique and interesting profession, where no single day is the same as the other.
Ms Felicia Foong, Regional Treasurer at Nestle Treasury Center Asia Pacific
Headquartered in Switzerland, Nestlé is the world's largest food and beverage manufacturer. Since 1912, we have been nourishing Singaporeans through our quality brands and products like MILO, MAGGI, NESCAFÉ and KITKAT with a purpose of enhancing quality of life and contributing to a healthier future. We want to help shape a better and healthier world. We also want to inspire people to live healthier lives. This is how we contribute to society while ensuring the long-term success of our company.
Building your career with Nestlé will enable one to gain an incredibly broad spectrum of experiences and assignments and learning from talents around the world.
The Nestle Internship Leap Program (NILP) is a 12 weeks programme that provides internship experience across the Nestle's businesses in Singapore.
A Treasury Intern at Nestle Treasury Center Asia Pacific will be assigned on a project that involves the local and regional treasury processes in areas of: Cash Management; Liquidity; Treasury Services and Solutions; FX and Risk management; and Working Capital initiatives. These projects can include process efficiency and improvements, compliance, simulation and scenario building and financial analysis of treasury operations and accounting.
In order to be part of a diversified and international team of treasury experts, the ideal candidate will need a combination of solid financial and technical skills and strong problem solving mindset. Individuals who excel are those who are curious, open minded and has a positive attitude to learn. It is also important that one has a high energy level, a team player and work well across cultures and functions. Candidates with good communication and interpersonal skills are critical as well.
Ms Sonia Clifton Bligh, EXCO Member of ACTS and
Head of Regional Treasury Centre, Johnson and Johnson
J&J is a worldwide leader in healthcare with an extensive record of sound financial leadership. We offer unique career opportunities in Finance through our Finance Leadership Development Program for graduates as well as internships in treasury .
We provide interns the opportunity to bridge their treasury technical with practical experience , applying the fundamentals they have learnt throughout their studies in treasury and finance related disciplines within a dynamic and professional business environment and benefiting from the guidance and supervision of experienced treasury practitioners.
An intern can expect to  provide support to the front office or middle office function serving the J&J affiliates in 14 countries in the region. These services include cash management incorporating credit, debt , liquidity and investment management as well as bank relationship management. The scope will be a combination of operational support, reporting of cash management operations and working capital effectiveness as well as project related.
Some of the typical hard skills for a successful candidate include: Excellent MS office skills; Analytical and problem solving skills; Fluency in English, both written and verbal.
And based on our experience, candidates who possess soft skills like: Attention to detail and accuracy; Strong interpersonal skills; Ability to work independently; Demonstrated collaboration, tend to be strong performers.