Cryptocurrencies, Investments
Cryptocurrencies: Bitcoin, Ethereum & ICOs - a Bubble in the making?
Cryptocurrencies: Bitcoin, Ethereum & ICOs - a Bubble in the making?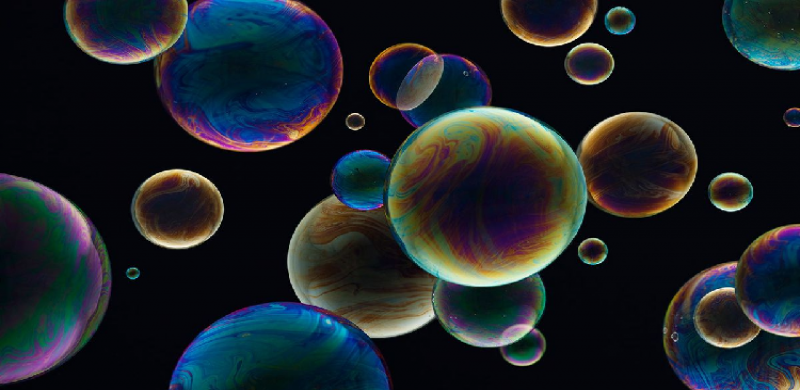 Cryptocurrencies: Bitcoin, Ethereum & ICOs
This has been a favourite discussion and a hot topic, whenever I bring it up with my peers and new acquaintances where I go. Everyone seems to have heard quite a bit about Digital Currencies, and all are very aware of the meteoric rise in their market values over the past 6 months. Prima facie, everyone appears to be an expert in Bitcoins, Etheruem, Bitcash or ICOs in some way or another.
Is that really so?
Views from the "old school" Professionals
As early as 2014, CNBC interviewed the legendary Oracle of Omaha about Bitcoin, Warren Buffett did not mince his words. He quipped,
"Stay away from it! It's a mirage basically."
Of course, Bitcoin went from around US$500 to hit new highs of US$4,500 levels in 2017! So was the Oracle wrong?
Mark Cuban, the billionaire investor and businessman, once famously twittered in May 2017 about Bitcoin and how he believed that,
"it was in a bubble…crypto is like gold. More religion than asset. Except of course gold makes nice jewelry. #crypto notsomuch"
And then, in a few months, only to reverse his opinions on Cryptocurrencies, when he announced his investments in ICOs and Coindesk!
The most recent and harshest critic of Bitcoin and Cryptocurrencies came from Jamie Dimon, CEO of JP Morgan - one of the grand old dames in the Banking world.
Jamie Dimon warned about Bitcoins and delivered a stern warning to his staff,
"It's worse than tulip bulbs. It won't end well. Someone is going to get killed…I will fire (my staff) in a second…It's against our rules and they are stupid."
Jeffrey Gundlach, DoubleLine Capital's founder, spoke about Bitcoin and Digital Currencies,
"Maybe I'm just too old, but I'm going to let this mania go on without me."
Market Kneejerks or Bursting of a Bubble?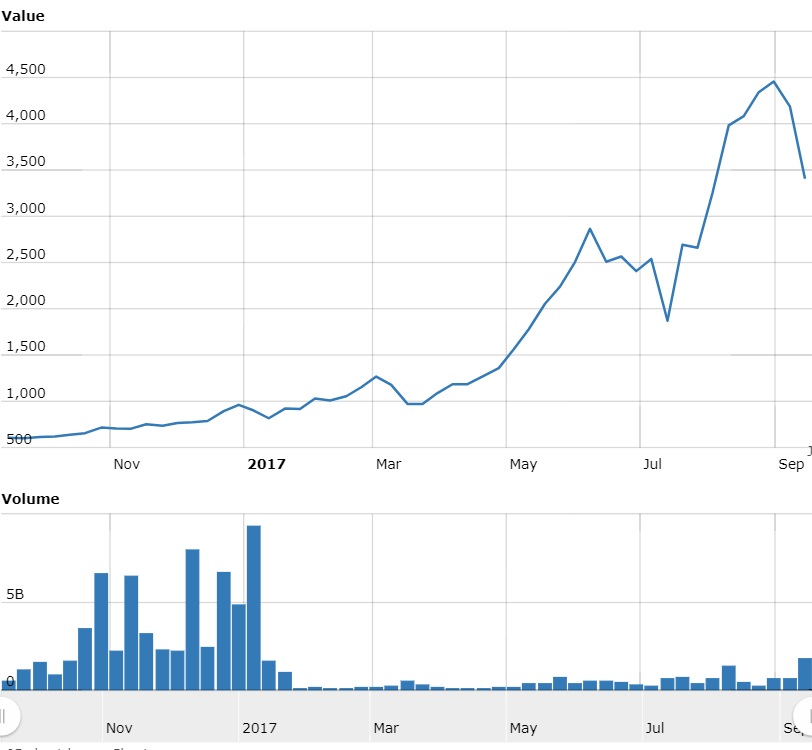 Bitcoin Chart in 2017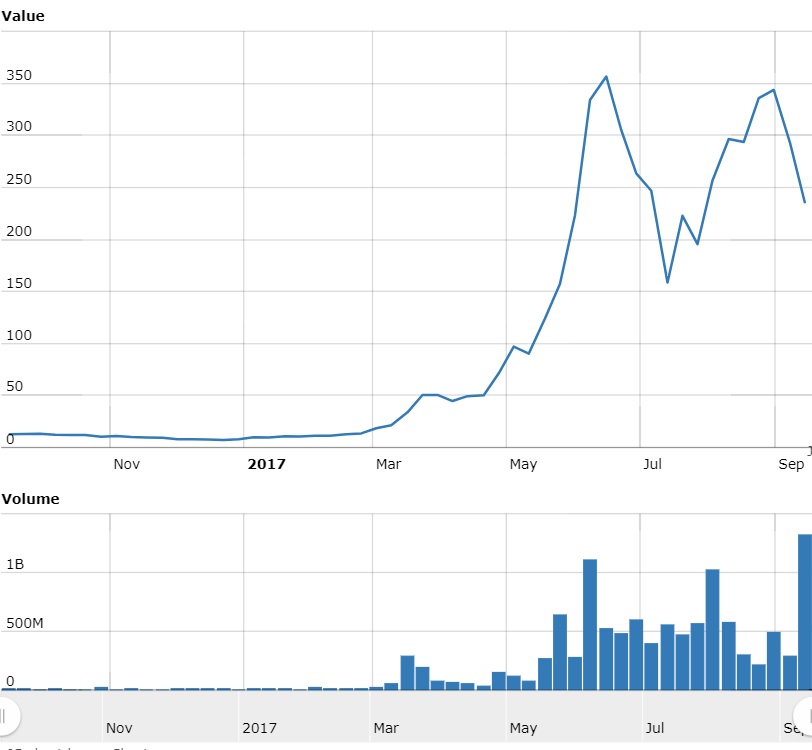 Ethereum Chart in 2017
These are the graphs of Bitcoin and Ethereum. Both have shown big retracements since their peaks a couple of weeks back. 
Even Katy Perry knows a little about Cryptocurrencies & ICOs, in her recent hit "Chained to the Rhythm", she sang,
"So comfortable, we are living in a bubble, bubble. 
 So comfortable, we cannot see the trouble, trouble."
What are your views on the Cryptocurrencies? Do you think it's a bubble out there? I'm one of the few who share that opinion.
Or are you, like my co-founder, who believes that Cryptocurrencies are the one of the next big innovations that will change our world for the better.
Which side of the coin do you sit on?